Published in CityLab, August, 2016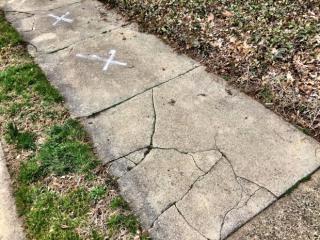 I love sidewalks. For those of us steeped in sustainable development, the humble concrete walkway is the symbol of our cause—it protects us from traffic, connects us to neighbors, and proclaims our commitment to a healthier lifestyle. It's what makes a walkable community walkable.
Then, I had to pay $3,000 to fix mine.
My wife and I live in Jenkintown, Pennsylvania—a borough north of Philadelphia with easy train access, a good school, and sidewalks along every street. In April, 2015, we received a letter from the borough stating that several concrete blocks in front of our houses needed to be fixed, "for the safety of the general public." And it was our responsibility to get it done.